Tuesday, January 19, 2010
Ever since I was a child I have always been fascinated with video games starting from the family computer to the games in my personal computer. Then came a revolution, the playstation which I was in one way became more addicted to playing with titles like final fantasy, red alert, silent hill and resident evil. But soon it had to pass and I had to grow, but then came another revolution, the best console I have tried, Nintendo's Wii.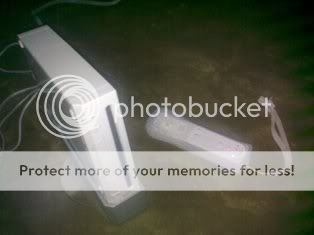 The package (which I bought includes the console, the remote, nunchuck (not included in the picture) the various cables, sensor and wii sports.


You play the game by moving your body and using the remote, nunchuk and other add-on devices. What made this unique is the fact that you dont just use your hands, your actually required to move other parts of the body making the games more interactive. For now I am looking for cheaper titles as the one's available are a bit expensive.